FREE EBOOK REVEALS
8 Critical Things You Must Know Before Taking Out Professional Indemnity Cover
Professional Indemnity insurance can be complex. Our free guide reveals how you can navigate through the insurance process and helps you make an informed decision on the right insurance for your business.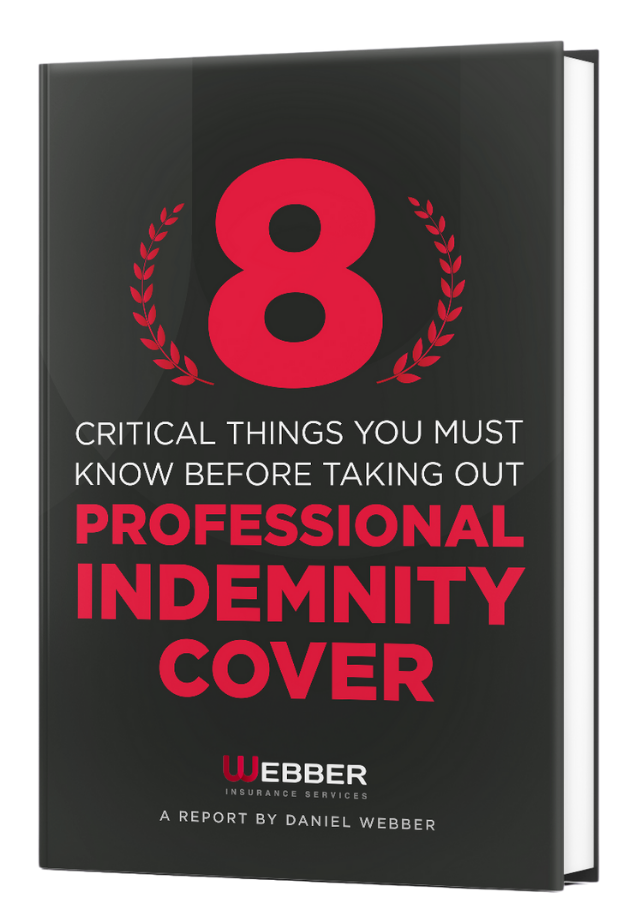 Here's a snapshot of what you'll discover inside:
How to save time when researching insurance policies, and identify the level of cover you actually need
How to ensure your business is covered for past work (without any gaps or loopholes)
What you must disclose so your insurer doesn't reduce or refuse a claim, OR cancel your policy
The crucial things you must look for in a policy, so you don't have to pay any defence costs yourself (and more!)
Tips to help you replace an off-the-shelf policy with tailored cover and personalised advice
This is a must-read for any business owner looking to demystify the Professional Indemnity insurance process and ensure your business is protected, should you make a mistake.
Download My Free Guide