Whether you are looking to take out Event Insurance as a condition of a contract, or just for your own peace of mind, we understand that Insurance, in general, can be daunting.
Where do you start?
How much cover do you need?
Which insurance policy will suit your event?
Knowing exactly how much cover to take and which insurance policy is suitable for you and/or your event can be tricky, especially if you have never purchased an Event Insurance product before.
As Insurance Brokers and specialists in the field of Event Insurance, Webber Insurance Services are here to help you through every step of the process and make insurance a little less daunting.
Why You Need It?
You may be thinking….. "Why would I need Insurance for a Small Event?  What could possibly go wrong?"
Good questions!
Here is just one example of what could happen …….
Birthday Party
You're busy finishing off decorating for your child's Birthday Party making sure everything looks great.  Everyone is having a good time, when suddenly a child runs past with bare feet and steps on the thumb tacks that you left on the ground.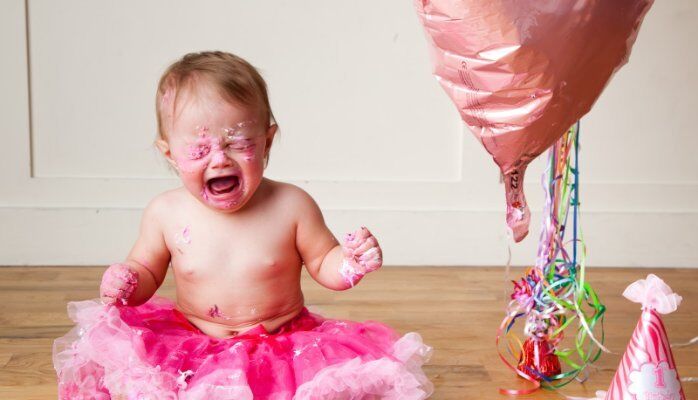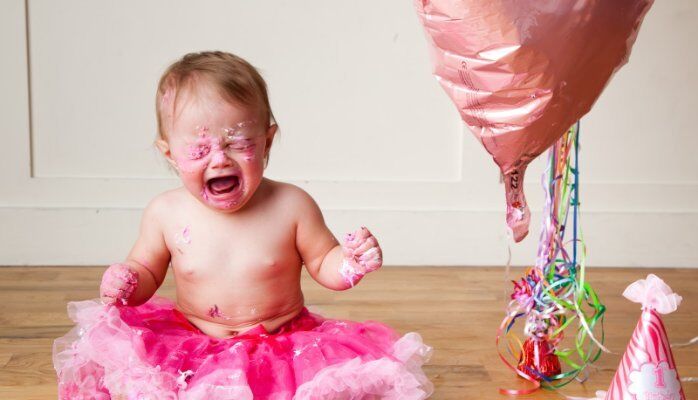 The simple task of decorating turns to chaos – children running everywhere and now the birthday cake has been knocked over and the tablecloth catches fire.  The automatic sprinklers go off before anyone can put the fire out.
What a disaster!  People are bombarding you with questions.  The injured child's parents want to know who to send their medical bills to and the owner of the property wants to know how you're going to pay for the water damage to the building.
This scenario, might not directly relate to you, but it is a good example how simple things can go horribly wrong.  No matter what type of event you are arranging, there are always things that can (and do) go wrong.  Event Insurance is 'peace of mind' to cover the unexpected.
What are you covered for?
Public Liability Insurance will cover costs incurred associated with your liability to pay for Property Damage and Bodily Injury, as a result of your negligence (failure to take proper care).
Things that might be covered include:
Medical bills
Damage to property
How do I get cover?
We often find that insurance is one of the last things people think about when planning an event and it's not until they either have to produce a Certificate of Insurance, or consider their possible exposure to risk, that they realise they better do something about it!
Webber Insurance has tried to simplify the process for obtaining Event Insurance so you can get the cover you need as quickly as possible and can spend your valuable time planning the event.
---
7-Step Guide to Taking out Event Insurance
---
Contracts or Agreements
 Take the time to read through any Contracts or Agreements you may have entered into, or are thinking of entering into, for your event.  This may be a Hire Agreement for a Community Hall or an informal agreement with a Restaurant.
Check for terms within your contract such as Hold Harmless or Assuming Total Liability.
These terms may be asking you to relieve the venue of any liability during the period of your hire.  Therefore, even if there is property damage to the venue as a result of faulty plumbing, you could be held liable to pay for that damage.
Remember, if you are unsure of anything within your Contract, it is always best to seek independent legal advice form a qualified legal advisor.
Identify the Risks
What are the risks involved with organising your event – consider which insurance cover is right for you?
This step is especially important if you are arranging a larger scale event, such as a festival.  Ensuring that you correctly identify all your potential risks is crucial – that way you can make sure you have the right insurances in place.
Consider the following covers:
Public Liability:  Covers you for your legal obligation to pay for Property Damage or Injury Costs as a result of your negligence.
Cancellation & Abandonment:  Covers costs incurred when your Event is unavoidably cancelled, postponed, relocated or abandoned.  This is a specialist product which is tailored to each event.
Voluntary Workers:  Covers the costs involved with Injury or Death to volunteers used at your Event.  This cover provides sections such as Medical Expenses, Accidental Death and Loss of Income Benefits.
Hired-in Equipment & Property Insurance:  Covers damage to property in your care, when there has been no negligence.
Complete an online Proposal Form
Once you have established which cover/s you require, complete the electronic form via the link below:
https://www.webberinsurance.com.au/event-insurance-quote
Don't stress!  The proposal form is 100% completed online.  It is a straightforward questionnaire to let us know the details of your event and to make sure you are provided with the cover you need.
Receive Insurance Quote for your Event
For Small Events, such as Weddings, please allow until Close of Business (or Monday if submitted on a weekend) to receive your quote.  If your event is larger, such as a Market or Festival, please allow approximately 24 hours for your quote to be sent.
Carefully review all the details of your policy.  The Policy Wording (PDS) provided is an important document and should be read in conjunction with your quote.  This sets out details of your cover explaining what is included and excluded.
If you are unsure or need clarification, contact your Broker.  That's what we're here for!
Let your Broker know that you want to Proceed
If you are happy with all the information provided, let us know and we will email you a Tax Invoice for payment and confirm with the Insurer that cover has been accepted.
Make Payment of your Invoice
The Tax Invoice provided outlines the various payment options available.  Once payment has been made, make sure you let us know by providing a receipt – we can then provide your Certificate of Currency.
Congratulations -You're covered!
For more information on Event Insurance including FAQ's, please visit our Events Insurance page.